What Are The Best Zumba Instructor Training Videos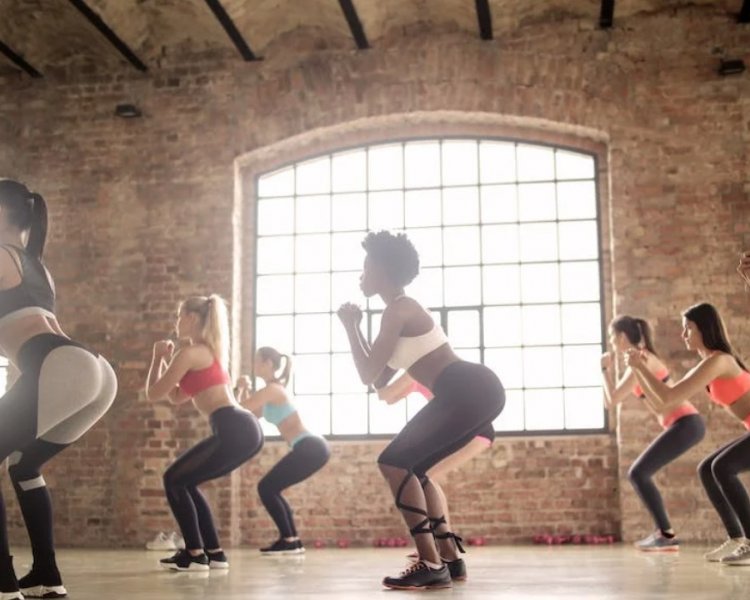 Pexels - The content contains affiliate and/or paid links.
If you want to become a Zumba instructor mainly because you love to dance to the exotic Latin beats, or you have an upbeat attitude, or you want to teach other people learn the dance as well, there are a few ways to start learning the basic dance steps in tuned with the Latin-inspired rhythm and beats and become the Zumba dance instructor you want to be.
One way to become a certified Zumba instructor is to get the training from the Zumba dance academy where you will be required to attend scheduled dance classes.
Another way is to learn the dance steps by watching the training videos and follow the step-by-step dance fitness program.
Read Also: Where to Find Cheap Zumba Clothes for Women
The 2 Best Zumba Training Videos

#1 Best To Get Started
Zumba 101 Dance Fitness for Beginners Workout DVD
Easy to follow workout for new starters, taught by the Zumba fitness program creator himself.
For those that are not experienced dancers or simply haven't exercised much in the last few years, this is a great DVD program to start with.
If you are out of shape or not very sure of your abilities, there is no need to spend that much on a DVD set. This 30 minutes workout will guide you through the basics steps of Zumba, so you can get familiar with the moves in case you want to step up your game.
The program is very well explained, so it won't be very difficult to follow along. On top of that, the set is super affordable!
Do you think you need a bit more? Check out or next pick then.
#2 Most Complete Zumba Instructor Training
Zumba Fitness Exhilarate Body Shaping System DVD
To start off with your goal of becoming an instructor, the Zumba Fitness Exhilarate Body Shaping System DVDs highly recommended because learning the steps is so easy.
You can memorize each step right away as you follow the video.
This Zumba Fitness Exhilarate Body Shaping System DVD (Multi, Small) as a training tool is more than just a guide in dancing and working out but a way of having fun as well while shaking the extra fats off the body.
As you can see, a package of this consists of 4+1 DVDs of videos showing the step-by-step dance workout featuring different styles of Zumba dances in Latin rhythms and international beats.
If you are familiar with Zumba, you may well recognize the dances like Merengue, Salsa, Hip hop, Reggae ton, Cumbia, and a lot more as you watch the videos. This set of DVDs is a good thing to watch and follow if you want to be an instructor someday. We have seen people who benefit from this set and they were happy with the result, we also recommend that you give this a try.
As compared to the larger set, the Multi Small edition of the Zumba Fitness Exhilarate Body Shaping System DVD lacks two DVDs, the Zumba Concert disc and the Santao or the Zumba chair workout. Zumba fanatics think that they can go along fine with Zumba even without these two lacking discs.
Knowing the basic steps in Zumba is quite a good idea if you want to become an instructor. The concert videos and the chair workout may be done in the future.
This set of DVDs is a good thing to watch and follow if you want to be an instructor someday.
Read Also: What is the Best Zumba Sneakers for Women?
OBS: dette tekstindlæg er bragt i samarbejde med avxperten. Der kan du købe et sortiment fra havebelysning. Derfor er dette tekstindlæg markeret.