What Are The Best Jazz Sneakers?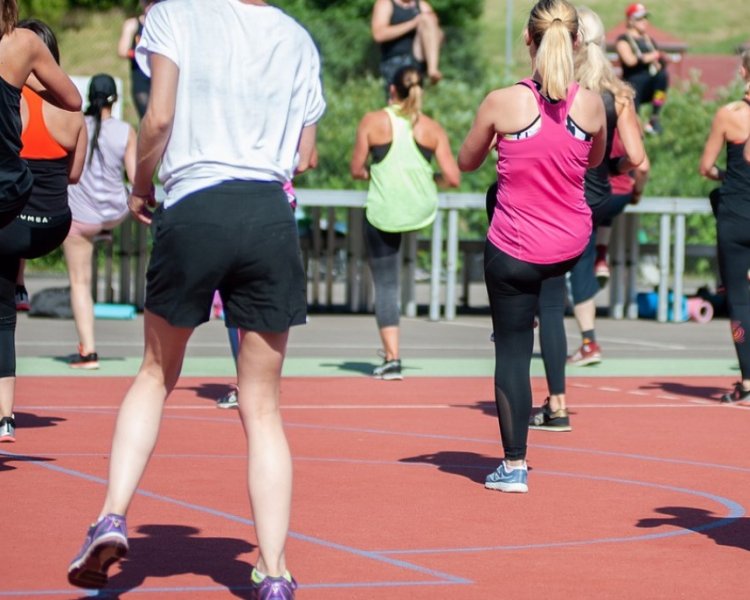 pixabay - The content contains affiliate and/or paid links.
Professional Jazz dancers are required to wear specialized shoes for the type of foot works.
Every dancer who dances Jazz, Hip-hop, Rock'n Roll, and all the other dance styles that need high intensity of foot routines should wear the right pair of Jazz shoes.
All footwear for any kind of jazz dancing should be flexible, comfortable, and can allow the feet to do different foot works without causing pain or injuries to the feet.
Although you prefer to dance on barefoot or your teacher requires you to wear half sole shoes in classes, you will still need to have at least a pair of nice Jazz sneakers for hard core dance movements.
When looking for the best Jazz sneakers, you should give importance to the style, materials used, design, durability, and comfort.
There are lots of available shoes for Jazz. We reviewed all these to be able to recommend to you the best Jazz sneakers you may choose for your dance classes and performances. Here's the list of our 3 Best Jazz Sneakers:
Sansha Salsette 1 Jazz Sneaker
Bloch Dance Women's Super Jazz Leather and Elastic Slip On Jazz Shoe
Capezio Canvas Dance Sneaker
Read Also: Best Character Dance Shoes
The 3 Best Jazz Sneakers
#1 My Favorite Jazz Sneakers
The Sansha Salsette 1 Jazz Sneaker is a popular shoe made by Sansha.
This shoe features a quick drying mesh and suede upper that entails comfort and breathability, the suede sole for easy gliding, the laces for a custom fit, the dual density EVA X Alp outsole and midsole, and a buckle closure.
REMEMBER: The size fitting is based the French size, which is smaller than the size of your street wear.
The best Jazz dance shoes should be durable, comfortable, and fit well to the feet so that it can move along with the feet.
This is what the Sansha has been giving all the Jazz dancers with their selection of sneakers.
We highly recommend these shoes to you if you are after the style and design that will make your feet feel comfortable even during long hours of dance classes and performances.
This is indeed a great dance shoe for easy turning and for all the different Jazz dance routines. Choosing Sansha Jazz Sneaker is choosing comfort and style at the same time.
Sansha Salsette 1 Jazz Sneaker
Comfortable, durable and supportive, these dance shoes are one of the most complete options you can find.
Read Also: Why Wear Sansha Salsette 1 Jazz Sneaker for Zumba?
#2 Traditional Looking Jazz Shoes
Most of the Bloch Jazz dance sneakers manifest the classic look and clean lines. Bloch is known to create traditional looking Jazz dance sneakers.
This model combines the four-way stretch with the EVA flexible outsole. This shoe weighs only a pound yet it gives much support to the feet during performances.
NOTE: The size fitting comes small and it is advised that you order one size bigger than your street wear sizes.
As we review this Jazz dance sneaker, we are sure that it is worth the recommendation to dancers because of its great design and style, plus the durability of the materials. And since this is from Bloch, no doubt it is designed to give support and protection to the feet of the dancers.
Bloch Dance Women's Super Jazz Leather and Elastic Slip
Classic look jazz shoes that will protect your feet while delivering top mobility.
#3 Unisex Pick
Capezio remains on top in providing the best dance sneakers using technological innovation in the split soles, the stretch inserts, and many more in all of the shoes they have released.
This Capezio DS03 Canvas Dance sneaker is for both men and women who do the Jazz.
This shoe features the speed loop lace system, and the split sole is made from polyurethane with built-in patented flex points and spin spot forepart.
The purpose of the split sole is to enhance flexibility and foot articulation, while the foam padding all throughout the sneaker is to make the feet rest in comfort.
NOTE: Since it is well-padded, size fitting may come small.
The flat toe box allows the feet to stand on toe for quite a long time. There are sizes available for kids as well.
Capezio has always been consistent in providing the best dance sneakers which is why this pair of dance sneaker is highly recommendable to adult and kids who are into jazz dancing.
If you haven't got one for your Jazz dance class or performance, this pair of Dansneaker from Capezio is worth the try. You will get a good value for your money with this shoe.
Capezio Canvas Dance Sneaker
This shoe is great for any type of dances, because it is as light as a feather yet comfortable and arch supportive, too.
Read Also: Capezio Women's DS24 Rockit Dance Sneaker Review
...